Van Build Start Here
Hey Everyone!
Thanks for coming to check out our Van Build Guide. Ellie and I, with the help of a few others, have worked really hard to put this together for you.
Once Ellie and I decided that we wanted to give #Vanlife a try, the real fun began…. And by fun I mean hours and hours of research and constantly questioning how to do things the "right way".
Look:
I'm not going to say that everything you will find in this guide is the absolute answer to everything when it comes to building your own van.
But what I will say is that this guide will 100% save you days of research and potentially thousands of dollars by learning from the mistakes I made so you don't have to make them yourself.
This guide is the most comprehensive van Build Guide available on the internet today.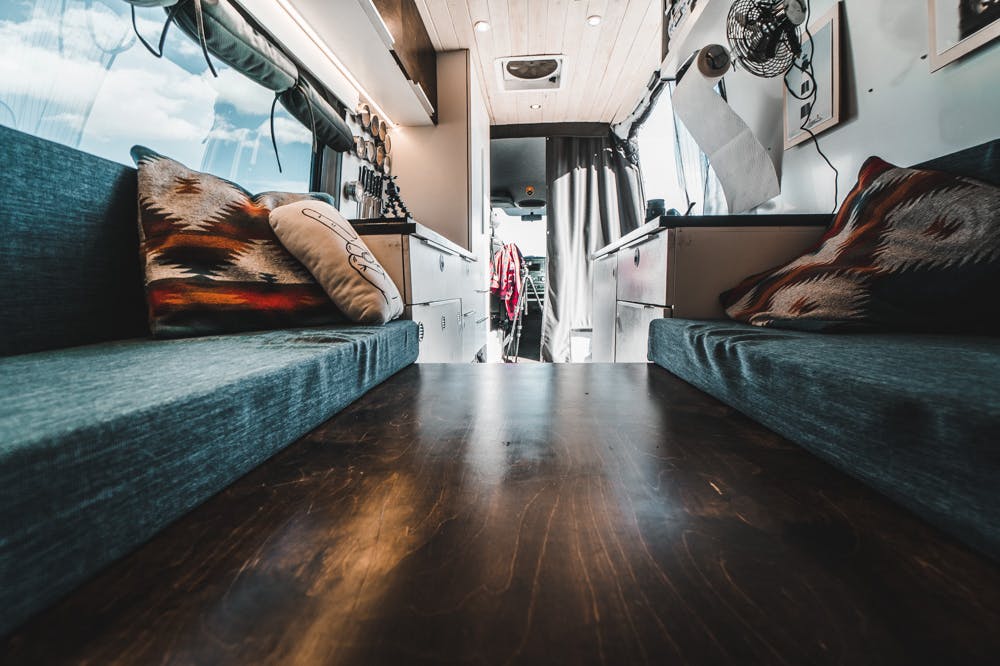 Inside the Guide
You will find that I have broken down the Van Build into 11 easy-to-follow Step-By-Step sections.
Insulation
Flooring
Electrical / Solar
Walls & Ceiling
Window
Espar Heater
Kitchen Planning
Cabinetry
Plumbing
Extras
And as an added bonus, I'll even go over what my budget was for the entire Van Build.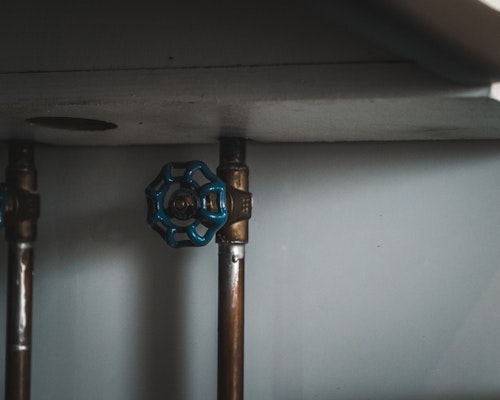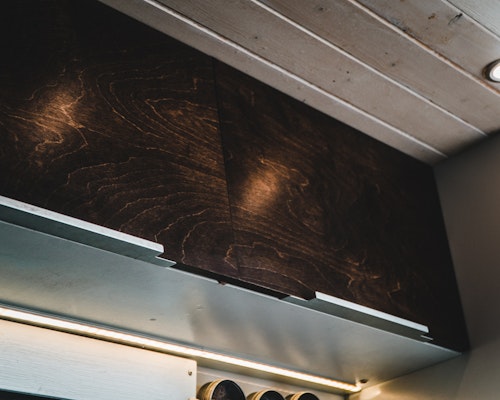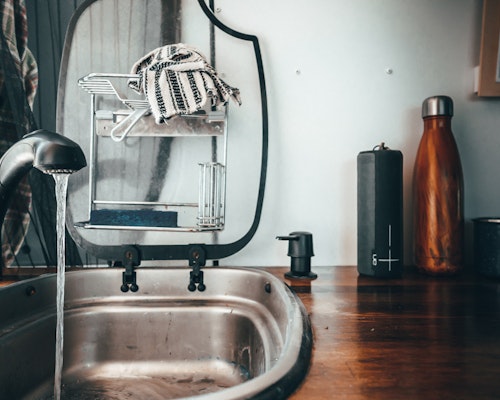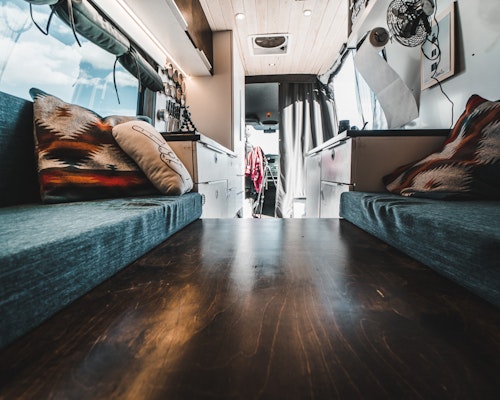 Inside each section I have broken it down into:
Summary
The summary section gives a quick TLDR of the entire section. I go over what you will be learning in the section and what information I have provided.
Overview Video
For the visual learners, I provide a video description of the section which includes footage that was taken during the build process as well as interview footage after the fact, which includes things I've learned along the way.
Material Breakdown
Every section of the Build Guide has a detailed description of all the materials used and why I went about selecting them for this project. As with any project, you'll have an endless amount of possibilities.
Tools Required
Even though this is a DIY project, it does require a fair amount of tools to properly complete each task. In each section, I've listed out all the tools that I used to complete that part of the project.
Install Process
This is where the real magic happens….. I've provided a step-by-step breakdown of the entire process used for each and every section of the build process.
Pro Tips
This is probably the most valuable part of the entire Build Guide and the reason so many people take so long to start their project. In this section I've included everything I wished I knew before I built my van and all the things that I would do differently if I started building a new one tomorrow.
Gallery
During the build process, I took over thousands of photos. Rather than try to sort out which ones may be valuable to you, I've included all of them sorted by the relevant section. You'll be able to see exactly how I did something even if I forgot to reference it in the guide.
Some Extra Goodies
Inside the Build Guide are full 3D Sketch drawings of my entire Van Build, which includes all the measurements for every piece of cabinetry.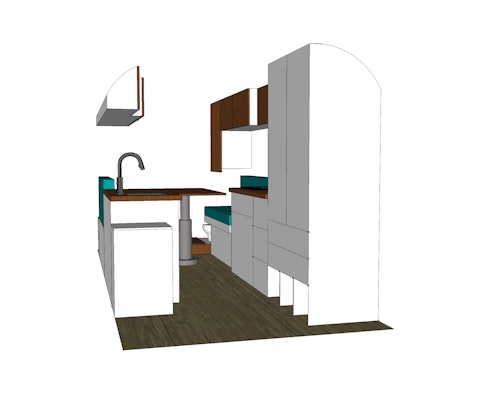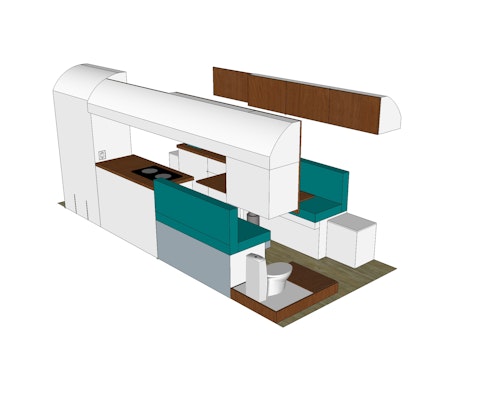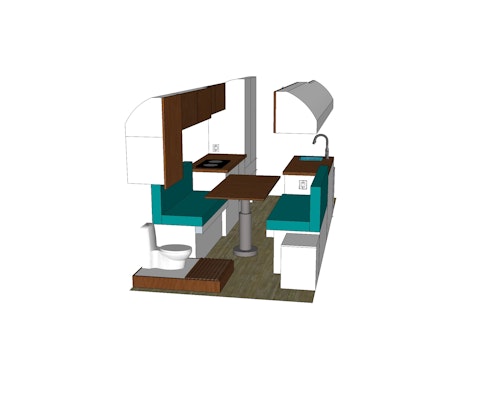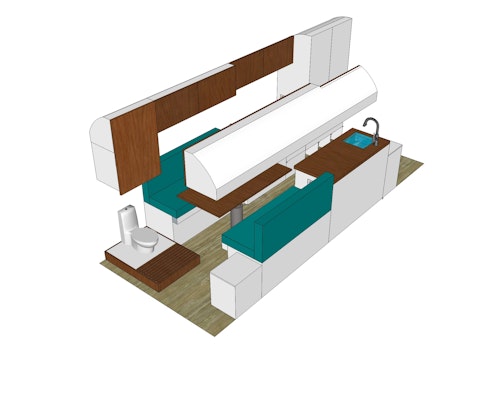 Not sure how deep to make your cabinets?
All of that and more can be taken directly from the sketch files and the reasons I chose the dimensions I did.
Why isn't the Van Build Guide Free?
For the past 3 years I've received probably close to a thousand emails, facebook and Instagram messages from people asking how I built my van. Because I didn't have a resource to direct people to, I did my best to answer them all.
Helping so many people out took a ton of time and as much as I want to continue, it's hard to find the time.
So instead, I've taken the time to build what I think is the best resource for DIY Van Builders. To continue building out the project and providing value I need to charge for it.
So if you want The Wanderful to survive, please support it and become a paid member.
Well, that's the overview of what you're going to find inside the Build Guide and I hope that it helps you in your journey to live a simpler life and take advantage of life on the road!
A little background information on why I chose #Vanlife
It was first in 2015 that I discovered the #vanlife movement. I came across the Kickstarter campaign for "Home Is Where You Park It" by Foster Huntington. After watching through their campaign video for the first time, I was instantly inspired about the lifestyle they were portraying. This sparked what turned into almost a year of researching, planning, researching, planning before I finally pulled the trigger and purchased a van.
So why live in a Van?
Throughout this journey I discovered that people chose van life for a variety of reasons. For me, choosing to live in a van was something that was fuelled by many factors in my life. Some might say that it was mainly a combination of events that transpired in my life which forced me to re-evaluate what I was doing. I choose to say those events gave me the opportunity to take a real step back and figure out what it was that I really wanted out of life.
Back then, I didn't take the necessary time to look after myself. Instead, I chose to consume myself with work. This inevitably caused my health to diminish. At the time I found it nearly impossible to take a step back, which not only affected my work but also my physical and mental health, attitude and overall well being.
It wasn't until 2015, which found my entire immediate family in the hospital for a 6 month stretch, that forced me to take a step back and make the decision that I couldn't keep going forward like this. I needed to make some real changes.
So for me, #vanlife was an opportunity to really find myself again and get back to doing the things in life I had missed and let pass by for so many years prior. It has allowed me to really understand what's important and necessary to lead a fulfilling and satisfying life.
Many people ask me how long I plan on doing this for. And the answers is always, "until it stops being fun."
I've worked really hard on putting this together for you and hope that you enjoy it!
Happy Van Building!
Scott & Ellie Adamson
A free account is required to view the guide
Sign up
Sign up for free to access the Van Build Guide.