Summary
Introduction
The absolute most-asked question I get about living in the van… "How much does it cost?".
Asking how much a buildout costs is a loaded question, and every build will be different. For example, my van has a lot of "extras" that some people wouldn't bother doing. Items like the ladder, rack, rack lightning, suspension upgrade, Espar heater and router system increased the price by ~$9,000.
If you're thinking of doing a van build, my first piece of advice would be to sit down and really evaluate your budget. Think about what items are essential to you and what items you could live without but would be nice to have. Maybe you can consider adding those items at a later date.
Personally, I found the planning and budgeting aspect of the build to be a very educational part of the entire experience. It really opened my eyes to all of the different options that were available for different aspects of the build. I recommend to anyone considering a build to first open up a Google Sheet and create a simple budget that will highlight your needs. This will give you a great idea of all the costs associated. Speaking from experience, I know that my build came in very close to my original cost breakdown, excluding items that I decided to add about half way through the build.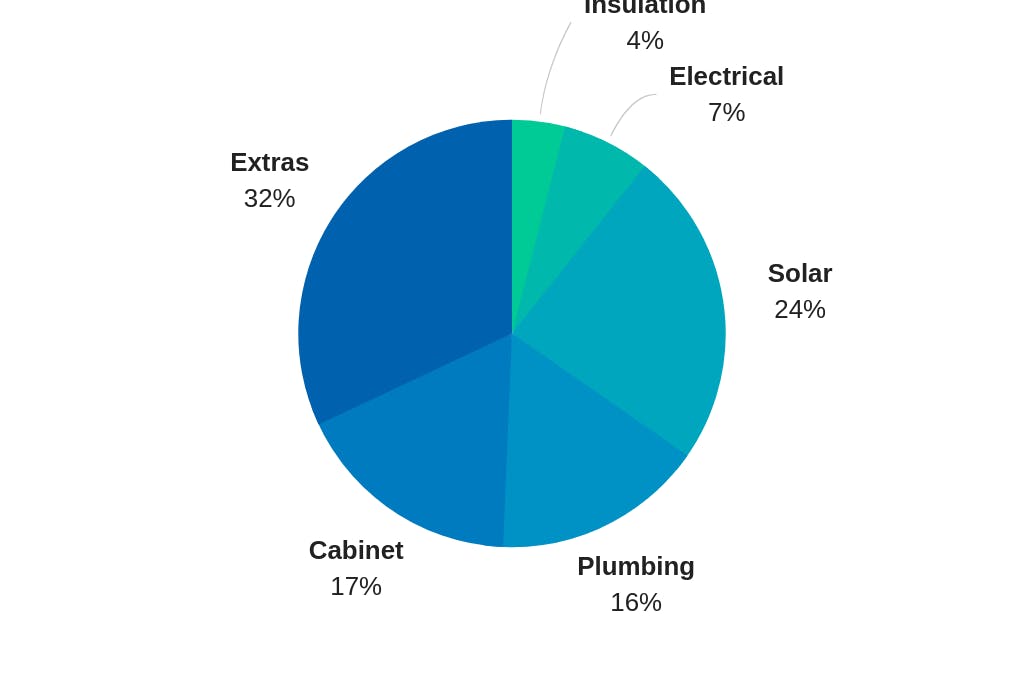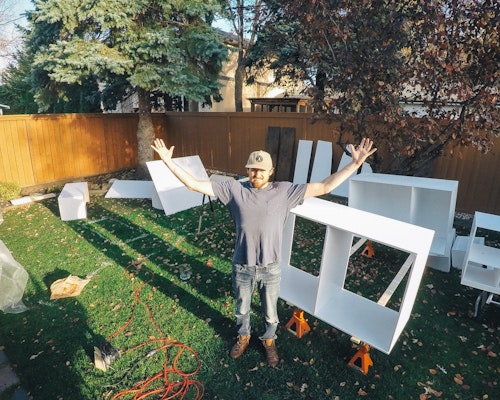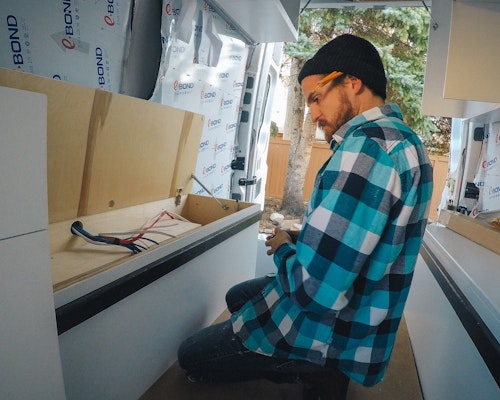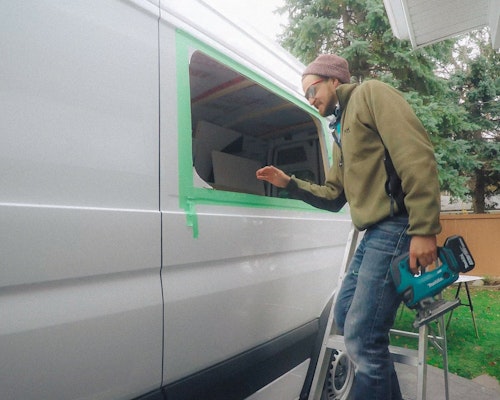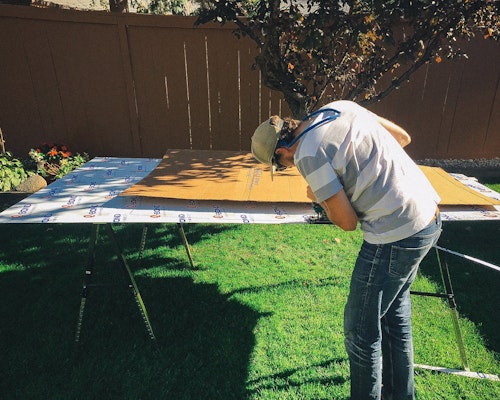 Budget Breakdown
Breaking It Down
I discovered an awesome online tool called Expensify, which I definitely recommend using once you've broken down the different sections of the build into a spreadsheet. Expensify is an app to help you track your receipts and keep all of your costs organized. Inside my Expensify account, I created a category called "Van Build" and then created different tags for each aspect of the build such as; flooring, insulation, cabinets, etc. By doing this, it gave me the ability to quickly and easily filter all of my receipts and compare the category totals against my spreadsheet budget.
I broke my project into 7 different categories.
Once I had my 7 categories created, I started to tag all receipts with one of the categories and it made keeping my expenses organized throughout the process a very simple task.
The Budget
Insulation
Included Items
Cost = $800 CAD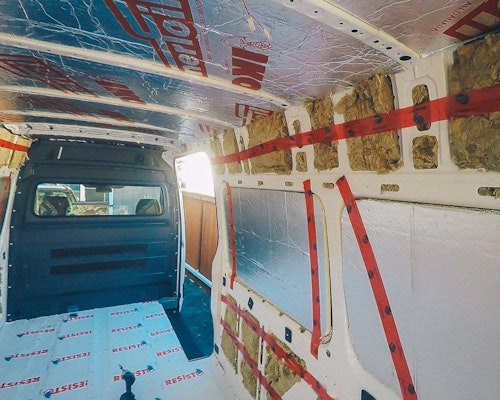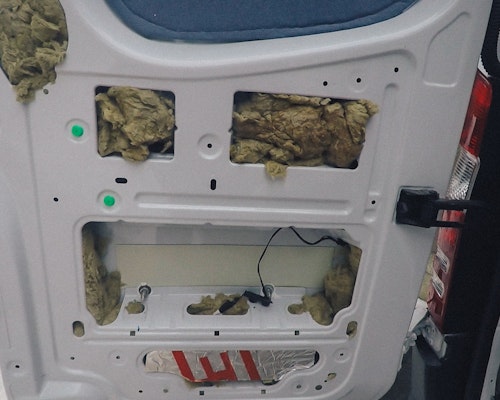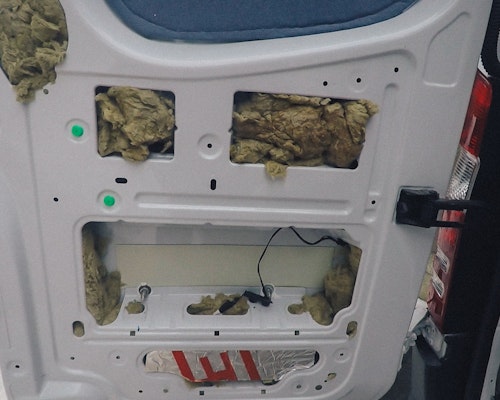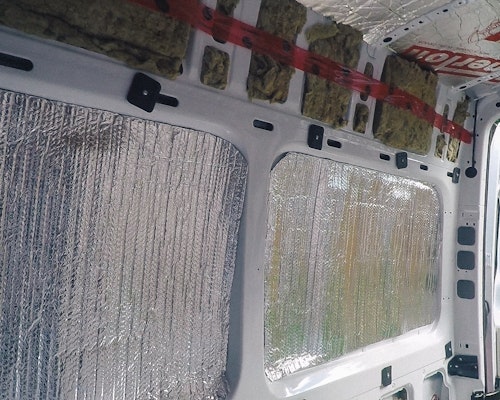 Interior
Included Items
Fasteners
Bungee Cords
Flooring
Curtain Divider and Track
Seat Cushions Foam and Fabric
Veclro
Roller Blind
Copper Pipe for Towel Rack
Table Pedestal and Slider
Stair Nosing
Ceiling Pine
Paint / Stain / Varethane
ACP For the Wall Panels
Wall Strapping
Wood for Table Top
Cost = $2700 CAD
Electrical
Included Items
Wire (Various Gauges)
Wire Terminals, Lugs, and Crimp Ends
USB Outlets
Junction Boxes
Marettes
LED Strip Lighting
Strip Lightning Track
LED Pot Lighting
Switch Panel
Magnetic Switches
12v Outlets
110v Breakers (4 of them)
12v Busbars
12v Terminal Bars
Heat Shrink
Cost = $1500 CAD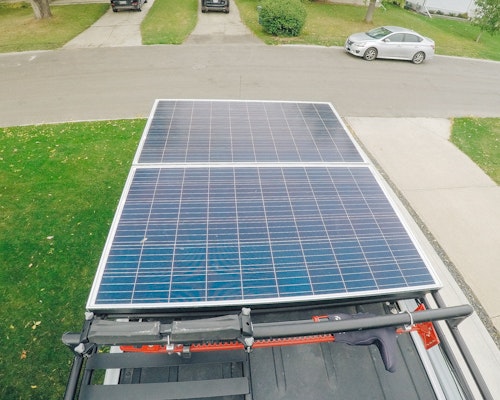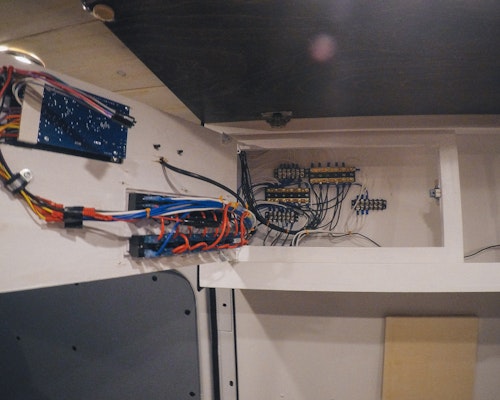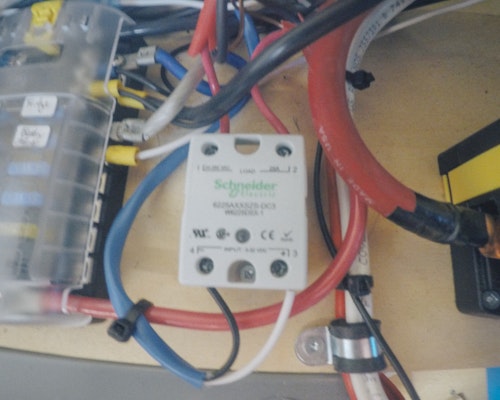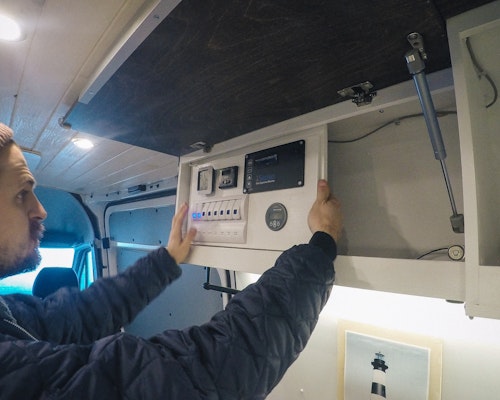 Solar
Included Items
Solar Wire
Welding Cable
(2) Solar Panels
AGM Batteries
SSR Relay for Hot Water Tank
Charge Controller
Temperature Sensor
DC Breaker Box and Breakers
AC Panel for 110v
12v Fuse Panel
400A Fuse and Fuse Block
Automatic Charge Relay (ACR)
Bluetooth BMV Dongle
3000W Inverter / Charger
Cost = $6600 CAD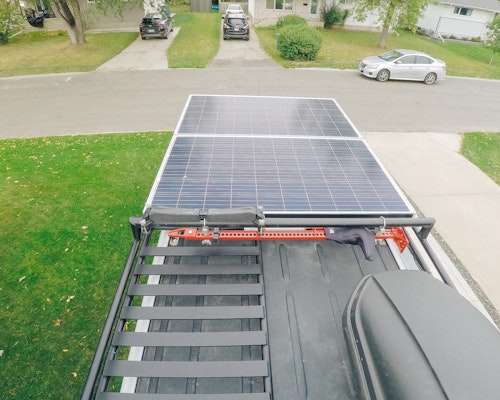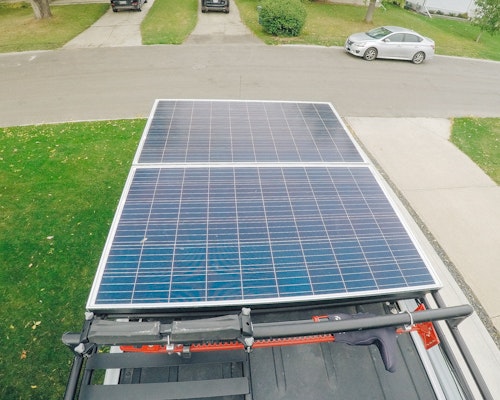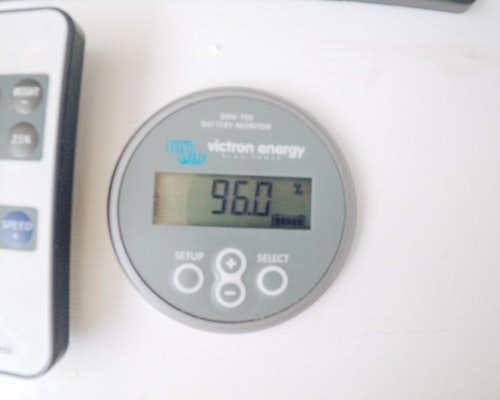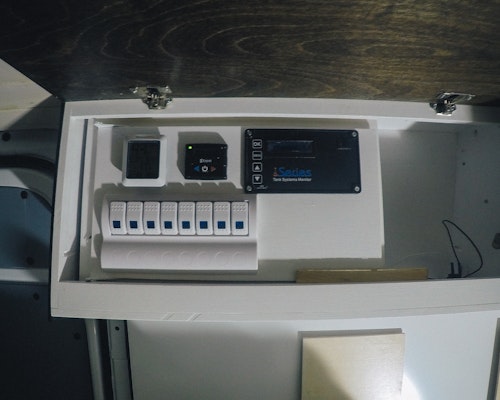 Plumbing
Included Items
ABS Pipe and Fittings 1.5 and 3 inch
Pex Pipe and Fittings
Valves
Hot Water Tank
Grey Water Tank
New Grey Water Tank
Fresh Water Tank
Black Water Tank
Interior Water Tanks
Water Pumps (2)
Pump Strainer
Accumulator Tank for Pump
Shower Pan
High Sierra Shower Head
Valterra Dump Valves
i Series Tank Monitors
Dometic RV Toilet
Faucet
Pressure Gauge
Spinflo Kitchen Center Sink
RV Dump Hose and Under Vehicle Mount
Cost = $4000 CAD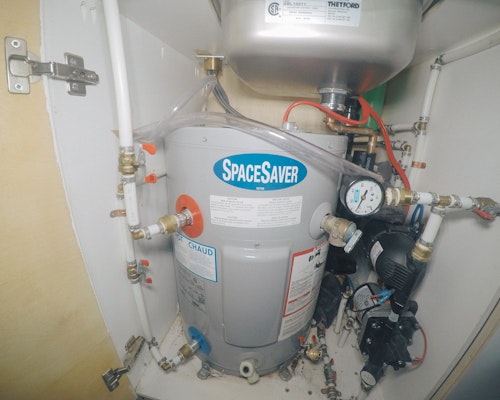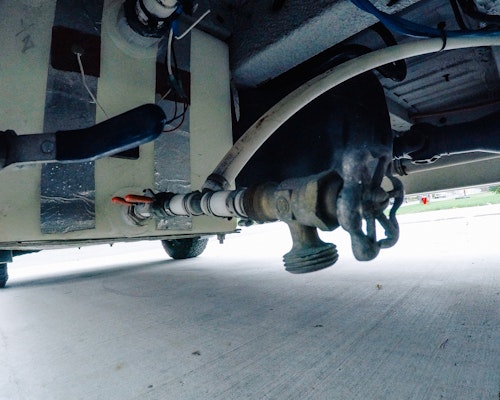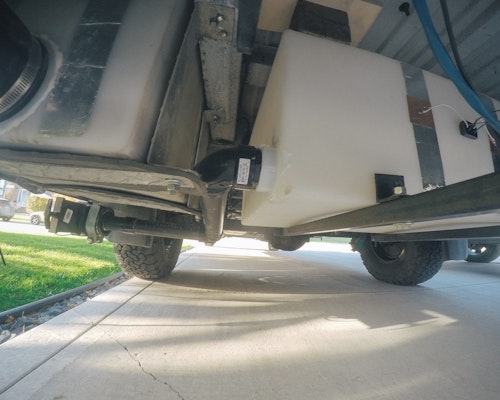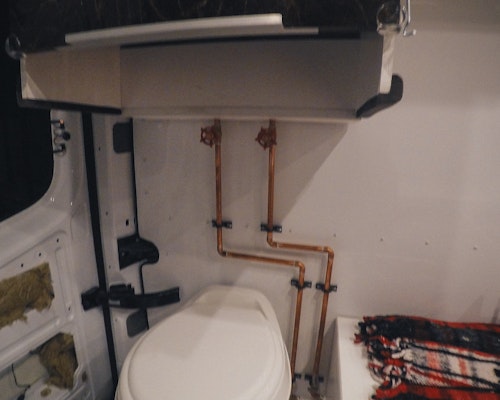 Cabinets / Appliances
Included Items
Baltic Birch Cabinet Plywood
Latches, Hinges, Drawer Slides, Gas Struts
Cabinet Handles
Sand Paper
Cabinet Mounting Hardware
Paint
Stain
Kreg Jig
Cabinet Vents
Ikea Countertop
Induction Cooktop
Dual Zone 12v Fridge
Cost = $4500 CAD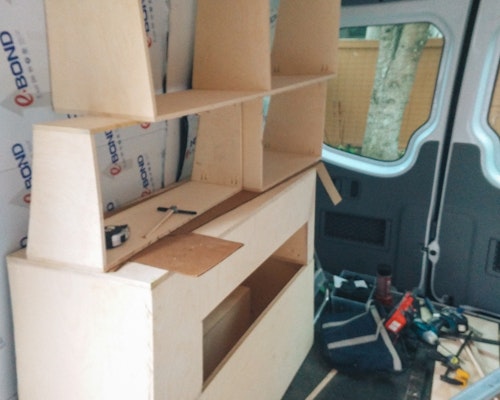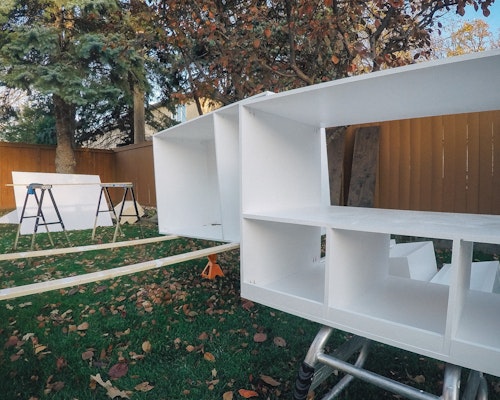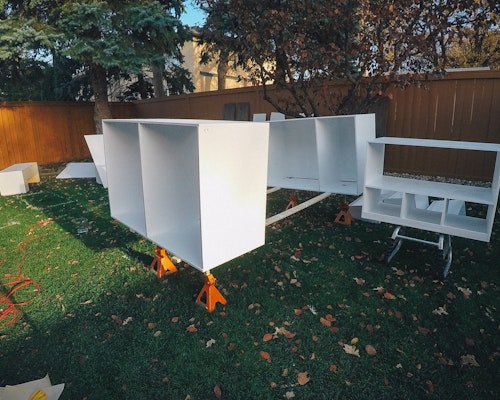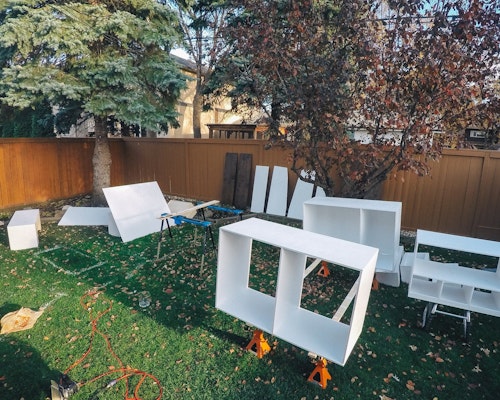 Extras
Included Items
Swivel Seat
Router / Antenna
All Terrain Tires
Van Compass Lift Kit / Suspension Upgrade
Plasti Dip
Roof Vent
Paint Bank Door Panels
Espar Heater
Roof Rack and Ladder
Rack Lighting
Rack Lighting Mount
Spare Tire Mount
CR Laurence Window
Thule Rooftop Carrier
Sliding Door Half Way Stop
Hi-Lift Jack
Cost = $9600 CAD